FREE Naloxone access, 24/7
Naloxone is a drug that helps reduce harm from an opioid overdose. Free Naloxone kits are now available 24 hours a day, 7 days a week, from Northumberland Hills Hospital's Emergency Department. Distribution is also available during business hours through NHH's Community Mental Health program staff.
The Naloxone kits distributed from NHH contain two doses of Naloxone, in nasal spray form. In addition to the spray, the kits contain information on how to administer the drug, and education on local resources and supports available to help with addiction recovery.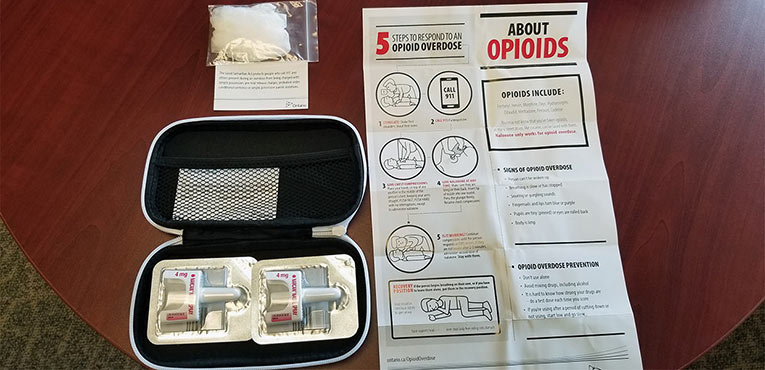 When should Naloxone be administered?
Signs of an opioid overdose include, but are not limited to:
blue lips or nails;
extreme drowsiness;
choking or gurgling sounds;
slow, weak or no breathing; and,
an inability to wake up, even when shaken or shouted at.
If an individual is showing signs of an opioid overdose, Naloxone should be administered right away. By temporarily reversing the effects of many opioids, Naloxone helps the individual breathe normally and regain consciousness. The need for emergency medical attention remains, but Naloxone can provide precious minutes to call 911, access that care and, hopefully, save a life.
Related information:
For more information on access points for free Naloxone kits in Ontario, please click here.
For information on Canada's Good Samaritan Drug Overdose Act, click here.
For information on mental health and addiction supports available from NHH, including the Walk-In Counselling Clinic for Youth, Children and Adults (aged 7 and up), click here.