End of Life Care Options in Northumberland Focus of Next Virtual PACE Talk
This month, the Northumberland PACE Talk series will continue for the 2021 season with a feature presentation titled Dying Happens – An Overview of Navigating the Medical System in Northumberland at End of Life. This virtual PACE Talk will be led by Dr. Kate Everdell and will take place through Zoom on Wednesday, March 17 at 5:30 PM.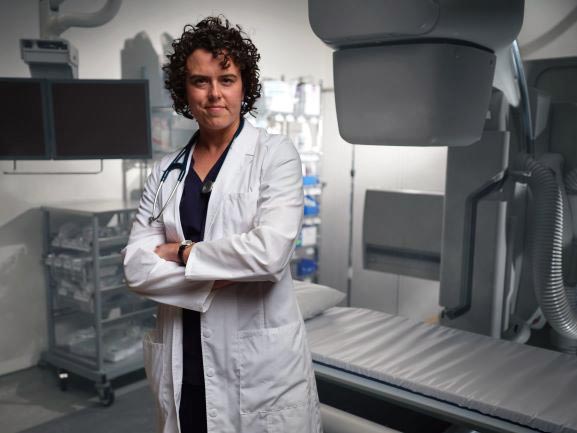 A family physician, Dr. Everdell has practiced in Port Hope since 2016, is active on the medical staff at the Northumberland Hills Hospital (NHH) and serves as the Medical Director for Ed's House Hospice Care Northumberland. During this informative PACE Talk, Dr. Everdell will discuss advanced care planning and substitute decision makers, review local supports for end of life care both physically and emotionally, and explore the palliative care options in the community.
Beginning in 2018, The Northumberland PACE talks have been hosted as free public education sessions on a broad range of health and wellness topics and have consistently drawn large groups of community members with a range of questions and perspectives. Like many other events, The Northumberland PACE Talk series adapted to a new, virtual format as a result of the COVID-19 pandemic. Future topics planned for 2021 include:
Advance care planning
Maintaining our mental health in a global pandemic
Lifestyle improvements in our control (sleep, physical exercise, etc.)
Lasting an hour in length, each PACE event consists of a 30-minute talk, a 20-minute question-and-answer period with the guest speaker(s) and a 10-minute moderator summary. Virtual PACE Talks will follow this same format.
Bring your questions, your suggestions, and your experience and join in what is expected to be another informative discussion. Click here to register for this upcoming PACE Talk.
View/download the news release pdf