Petticoat Lane is open and welcoming customers back into the store!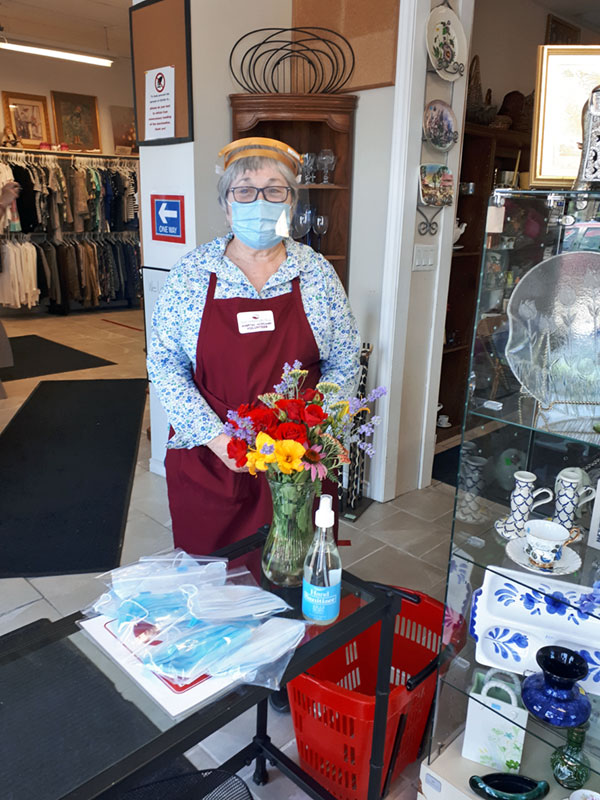 We're beginning with a limited schedule and continue to follow guidelines to protect the health of our volunteers' and customers. Customers who are not experiencing any Covid-19 symptoms, or cold-like symptoms, and who are wearing a mask which covers both their mouth and nose are welcome to enter the store. All customers are asked to sanitize hands at the door. For physical distancing one-way routes are marked on the floor, and the number of shoppers is kept to eight at any one time.
The store, located at 25 Munroe Street, Cobourg, is open for shopping on Thursday and Friday from 12:00 pm to 4:00 pm and Saturday 10:00 and 2:00 pm. And starting Tuesday April 6th the store will also be open to customers from 12:00 to 4:00, a great day to shop!
We're ready to receive your donations of gently used clean seasonal clothing, accessories, housewares, and home decor items. You can drop off donations Tuesdays and Thursdays 10:00 am to 3:00 pm and Saturdays 10:00 am to 2:00 pm. A current list of donation exclusions will be posted at the donation door. You may also call the store directly if you have a question about your donation items at 905-372-9002.
Petticoat Lane offers discerning shoppers the opportunity to find a bargain and there is no sales tax on your purchases! The Lane is managed by the NHH Volunteers and all proceeds support the hospital.