Auxiliary retail shop at Northumberland Hills Hospital, is back in business!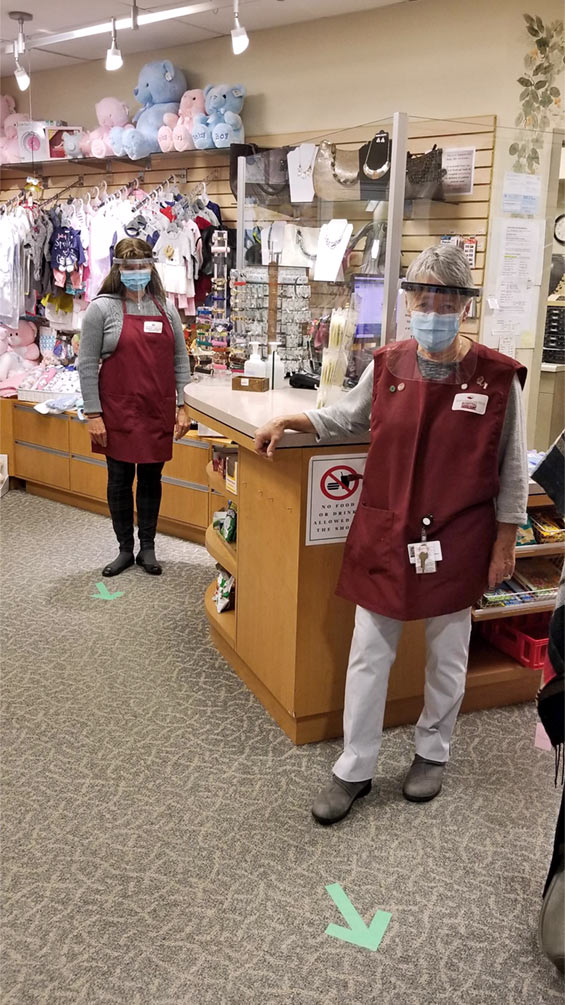 If you have reason to be at NHH in the coming days, please stop in to show your support
Required to pause operations at the beginning of the global pandemic, a small number of Auxiliary volunteers are now returning to their duties, including the very dedicated team behind The Little Treasure Shop, the retail operation inside the main front entrance of Northumberland Hills Hospital (NHH) at 1000 DePalma Drive, Cobourg.
Now operating with a reduced schedule (Monday to Friday, noon to 4PM) and a smaller-than-usual team of volunteers, The Little Treasure Shop volunteers have worked closely with the team at NHH and taken careful steps to ensure appropriate infection prevention and control procedures are in place in the shop, including personal protective equipment, a limit on the total number of customers in the shop at any one time, physical distancing markers on the floor and more.
If you have reason to be at NHH in the coming days, please stop in to support this unique on-site retail service as you are able. The team looks forward to welcoming shoppers back to see their amazing selection of items and it's not too early to think about Christmas. They have reopened with a fabulous selection of Christmas décor and gift items. Whether it's that stunning top, scarf, purse, a unique piece of jewelry or a gift for that special new arrival… The Little Treasure Shop has it all!
The Shop is managed by the volunteers of the NHH Auxiliary and all proceeds support the hospital. Thanks in advance for your continued support of this distinctive one of a kind shop.
View/download the news release pdf