Afternoon Delight fashion show sponsored by NHH's The Little Treasure Shop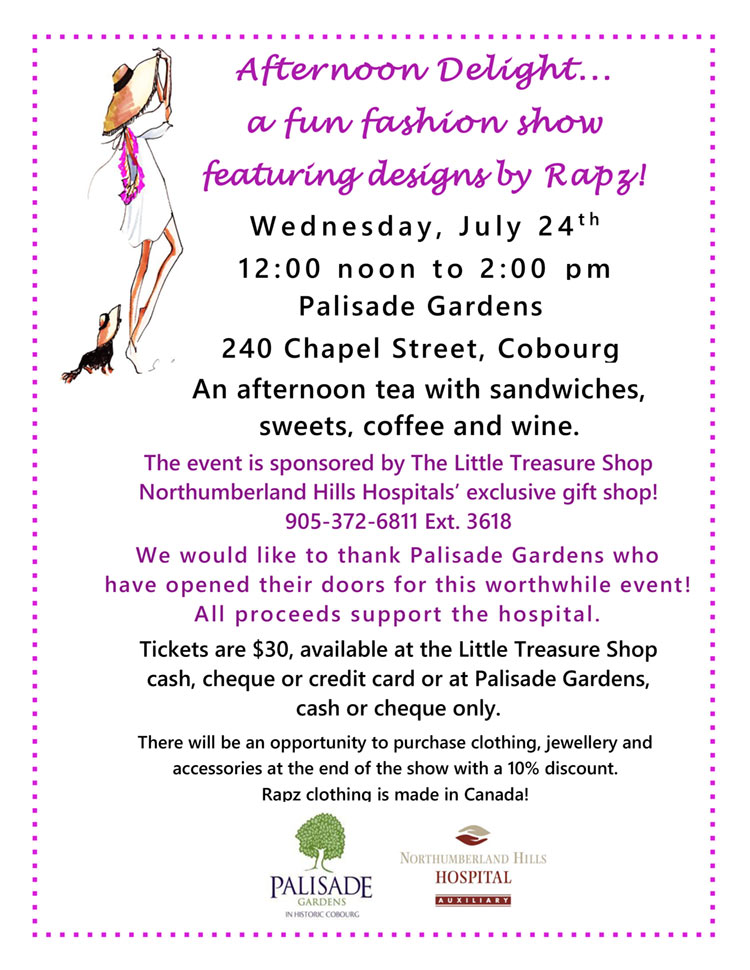 Wednesday, July 24th
12:00pm to 2:00 pm
Palisade Gardens, 240 Chapel Street, Cobourg
A fun fashion show featuring designs by Rapz! Afternoon tea with sandwiches, sweets, coffee and wine.
Tickets are $30 each, available at the Little Treasure Shop (cash, cheque, or credit card) and Palisade Gardens (cash or cheque).
Clothing, jewellery and accessories will be on sale at the end of the event at 10% off regular prices.