Roof repairs and replacement under way at NHH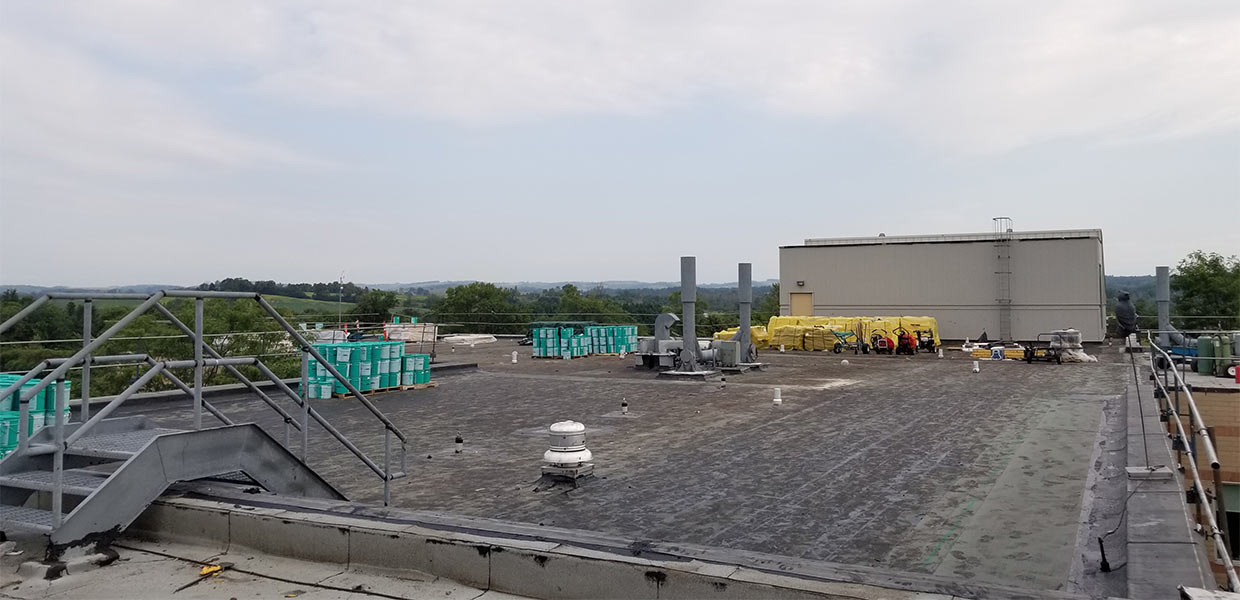 Roof repairs and replacement are underway at NHH and visitors to the hospital will notice safety barriers ringing the roof line for the coming weeks and delivery vehicles depositing supplies.
While prior work has been done to repair isolated areas that were either leaking or appeared at risk of leaking, this is the first fulsome repair of its kind since the 1000 DePalma Drive building opened in October 2003. A thermographic analysis completed in 2019 confirmed the need.
A crane is being used to safely lift materials onto the roof and supplies are being temporarily stored in various locations around the building to support the work.
At a cost of $2.5 million this important upgrade is a significant one for NHH. As with all facility improvements, the hospital team has taken steps to minimize disruption. We thank everyone for bearing with us as this essential work is completed. The work is on schedule with an expected completion by late fall, weather and global construction supply chain requirements permitting.