Proactive remote monitoring process implemented at NHH to assist COVID-positive patients in the community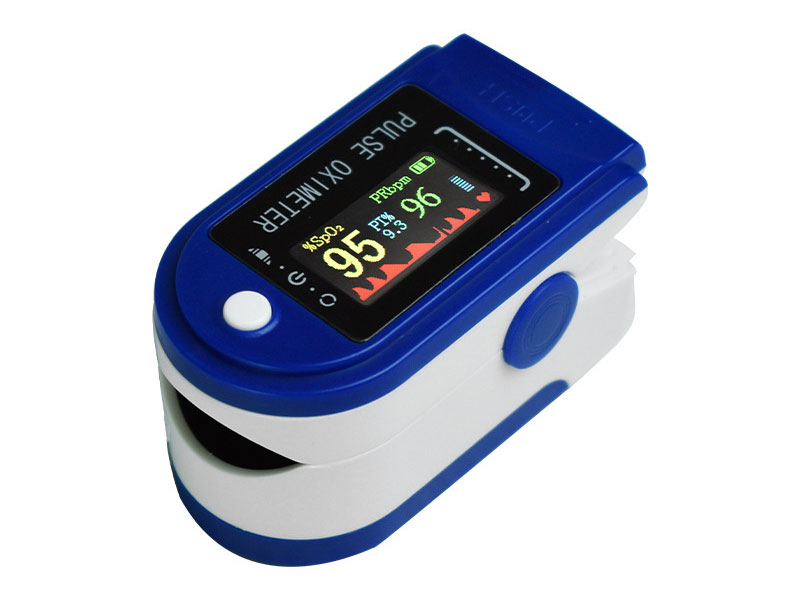 In collaboration with Home and Community Care Support Services Central East and Northumberland Paramedics, Northumberland Hills Hospital (NHH) has implemented a care pathway that extends support beyond the hospital's walls to proactively monitor and assist COVID-positive patients in the community and enhance the sharing of information in the event their condition worsens at home and hospitalization is required.
Led by Dr. Mukesh Bhargava and a small Community Escalation Team of area family physicians (Drs. Mark Essak, Erin Pepper and Fraser Cameron), the process also hinges on the support of a team of Home and Community Support nurses, NHH Infection Prevention and Control and the NHH COVID-19 Assessment Centre.
Thanks to this collaboration, all COVID-positive patients diagnosed in the NHH COVID-19 Assessment Centre or Emergency Department but deemed well enough for discharge home are now automatically invited to consent to participate in the voluntary remote monitoring program. Direct referrals are also accepted from area primary care physicians whose patients may have had a COVID-positive diagnosis outside the community. Individuals who reside in the home with a referred patient may also opt to self-refer for monitoring as well.
Upon consent, referrals are automatically sent to Home and Community Care Support Services for intake and set up of internet-enabled oxygen monitoring and remote surveillance. In cases where individuals are not able to enable virtual monitoring (the tools work in tandem with a smart phone or tablet) a telephone-based monitoring process is established.
Cathy Slevin, Senior Manager, Clinical Care Programs for Home and Community Care Support Services Central East (formerly the Central East LHIN) describes the Northumberland Hills Hospital process as simple for both the patient to use and the nurses on the Home and Community Care Support Services team to administer.
"The process NHH has set up to auto-refer patients diagnosed with COVID is very smooth. It allows us to reach out as soon as a patient is identified, and get the remote monitoring quickly in place. Essentially, an app is installed through a link we send to the patient via email or text. This app triggers an automated prompt, twice a day, requiring the patient to answer 5 or 6 questions. Are you experiencing increased shortness of breath? Has your cough worsened? Is your temperature elevated? The questions typically take no more than 5 minutes for the patient to complete and submit. The Home and Community Care nurse receives the responses in real time, reviews and, if any concerns, such as oxygen levels lower than the acceptable norm, reaches out. The nurse can text the patient directly through the app, or call the patient by phone.
The remote monitoring serves as a community-based early-warning system in the event a patient deteriorates swiftly, while the intake and tracking establish a point of contact to support a smooth handoff, through the Home and Community Care nurse, to the NHH Escalation Team or Emergency Department, should the patient's condition require urgent hospital re-assessment or admission. Northumberland County's Community Paramedicine program is another resource the team can draw on, should urgent support be required in the patient's home, but to date, this has not been required.
"We saw a need for a proactive solution and pulled a team together to action it quickly," said Mukesh Bhargava, NHH Chief of Staff and a member of the Internal Medicine team actively involved in delivering inpatient care to COVID-positive patients.
"The process is straight forward for patients, as it should be," Dr. Bhargava adds. "Many patients do not require hospitalization, particularly in the early stages following diagnosis, but we were seeing some destabilize quickly and return to the Emergency Department with dangerously low oxygen levels. Just as important, we were seeing patients who were quite anxious, and fearful of whether or not they would know if their symptoms were severe enough to reach out for help. The aim of this program is to avert sudden destabilization while, at the same time, offering reassurance to the patient, and their loved ones, that clinical oversight is never far away. What I personally find most reassuring is that, from a community perspective, we have an additional safety net built through proactive collaboration to further minimize the risk of a COVID-positive resident falling through the cracks because they simply did not know when to seek care."
The approach is proving to be effective. The patient name and contact information flows from NHH, on the patient's consent, and a member of the Home and Community Support Services team reaches out within 24 hours to coordinate delivery of an oxygen saturation monitor. 44 patients have been monitored remotely to date—most using the app, several using a land-line telephone—with a 100% consent rate for participation.
"The vast majority of patients who contract COVID will get better," said Dr. Fraser Cameron, a Port Hope-based family physician and member of NHH's Remote Monitoring Escalation Team. "In some situations, though, symptoms get worse, even among younger, healthier patients, and it can happen swiftly. Success of this program is measured in the absence of patients going to the NHH Emergency Department in crisis after being diagnosed with COVID a few days prior. By hardwiring a process for early recognition of a patient's decline into the care pathway, and collaborating creatively with community partners to link hospital and home, better care is delivered and crises can be averted. It's simple, it works, and it is welcome support from patients at a frightening time."