Northumberland Hills Hospital Food 4 All Drive A Success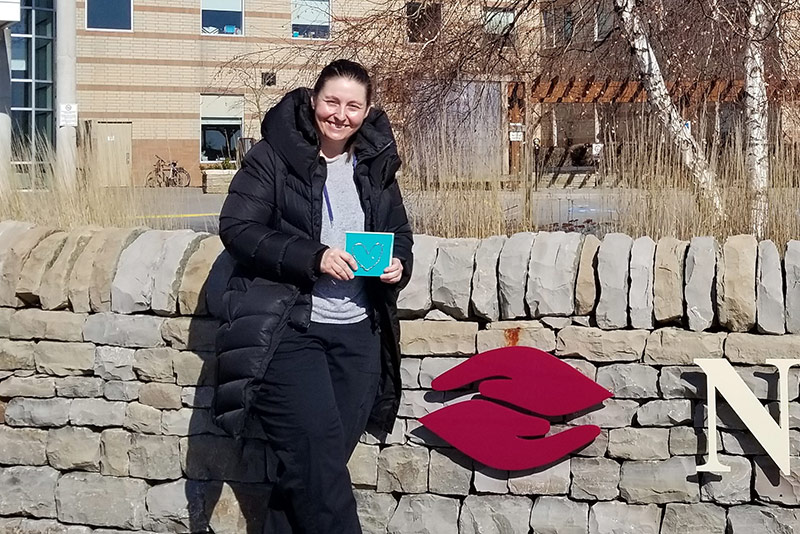 The examples of how residents and businesses across Northumberland County continue to rally together to support one another during this time of uncertainty are truly heartwarming. Recently, another act of kindness has been added to this long list thanks to an initiative led by Lisa Eisler, a Registered Practical Nurse (RPN) at Northumberland Hills Hospital (NHH) who coordinated a fundraiser on behalf of NHH to raise $2550 in support of the County's Food 4 All warehouse.
Eisler coordinated the NHH Food 4 All Drive to raise funds for this warehouse, which provides food and needed items to food banks, not-for-profit community agencies and school nutrition programs across Northumberland County. Recognizing the needs facing many during this time, Eisler reached out to colleagues at NHH as well as many friends and supporters of healthcare staff she knows in the community to raise funds. She created a separate account to accept e-transfers specifically for this drive and the support quickly flooded in.
"My goal has been to support the community in the best way I could see fit; regardless of the circumstance, we continue to receive a paycheque and are able to put food on our table(s) and many are not," shares RPN Lisa Eisler.
She kicked off this fundraising drive in mid-March and on Thursday, April 2 sent the $2550 raised through this drive to the Food 4 All warehouse as a donation on behalf of NHH.
"Our sincere thanks to the staff at NHH, along with supporters in the community, for this thoughtful donation to Northumberland County's Food 4 All warehouse. And special thanks to Lisa Eisler for her evident commitment to community in coordinating this fundraising effort," states Northumberland County Food Security Manager Rob O'Neil.
"With this donation, we will purchase in-demand items such as fresh foods and personal hygiene supplies, which will then be distributed to the 13 food banks throughout Northumberland," continues O'Neil. "Our local food banks are working hard to serve those in need in our community; this donation will be a great support to this important work."