Dr. Kirk Haunts Honoured With Regional Education Award for Mentorship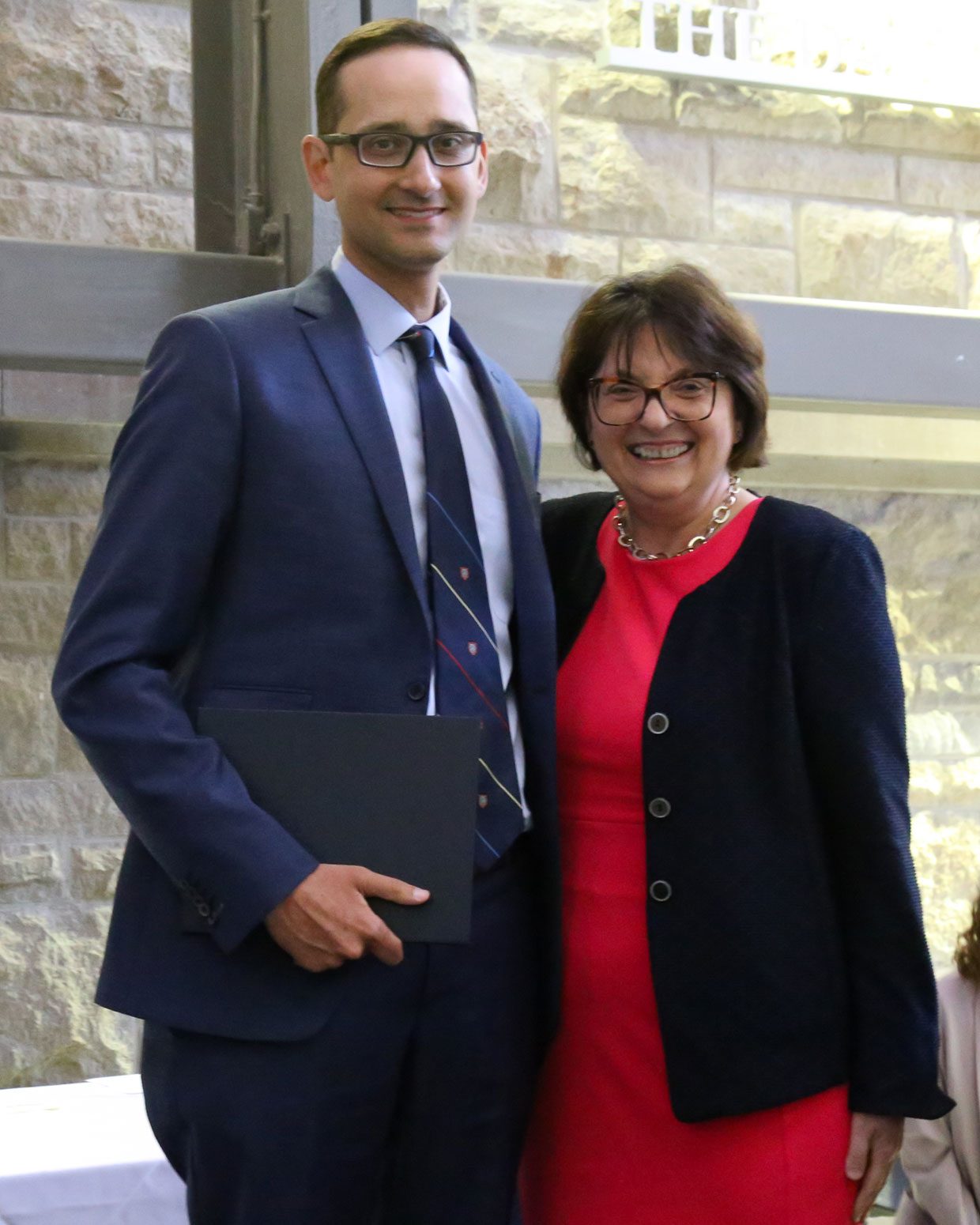 Northumberland Hills Hospital (NHH) is pleased to congratulate Dr. Kirk Haunts, local family physician and family medicine preceptor, for his recognition last week at a special award ceremony at Queen's University in Kingston.
Dr. Haunts was presented with a Regional Education Award from the University's School of Medicine at a special Dean's Faculty Recognition Reception. The reception is hosted annually by the University in recognition of special contributions to excellence in teaching, mentorship and education development in community sites.
Chosen among 1500 regional preceptors, Dr. Haunts was nominated for the award in the Mentorship category by two of the family medicine residents he supported in the past year.
As highlighted on the citation he received, the Regional Education Award was created by Queen's to "recognize a role model in supporting, encouraging and promoting educational, professional and personal development to colleagues and learners."
The citation goes on to note: "Dr. Haunts is a dedicated Family Medicine preceptor in Cobourg, an exemplary clinician and an outstanding mentor.
His residents describe him as an insightful role model who takes the time to get to know his learners and to discuss their goals. He actively encourages them to take the time on rotations to explore learning in different healthcare settings to allow for the broadest experiences.
One of his residents noted that 'Dr. Haunts was a role model for me in how he managed his practice and he was open in sharing his process of finding the practice that worked with his lifestyle'.
Dr. Haunts is described as affable, easy to work with and a great physician role model, and 'one of the best mentors I have had in my training career'.
Congratulations, Dr. Haunts. Your colleagues at NHH are pleased to see you recognized as the recipient of the Regional Education Award for Mentorship. Thank you for all you do for NHH, the community we serve and the next generation of physicians whose future practice you are helping to support.