Other Opportunities: Clinical Services Director (Surgical Services, Ambulatory Care Obstetrical Services, Dialysis, Cancer Care, & Pharmacy)
| | |
| --- | --- |
| Reference # | 00496 |
| Posted | Monday, August 15th, 2022 at 12:00am |
| Scope | Public Applications Accepted |
| Position | Clinical Services Director (Surgical Services, Ambulatory Care Obstetrical Services, Dialysis, Cancer Care, & Pharmacy) |
| Department | Patient Services |
| Term | Permanent, Full-Time |
| Application Deadline | Sunday, September 4th, 2022 at 12:00am |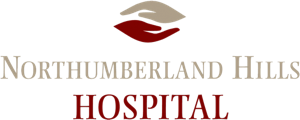 Position

Clinical Services Director

Surgical Services, Ambulatory Care, Obstetrical Services, Dialysis, Cancer Care and Pharmacy

Department

Patient Services

Status

Permanent, Full-Time

Reports to

Vice President, Integrated Care

Direct reports

Patient Care Managers for Surgical Services & Ambulatory Care, Obstetrical Services, Dialysis, Cancer Care, Pharmacy & Pharmacists

Work Pattern

Monday - Friday (occassional evenings and weekends as reqired)

Posted Date

Monday 15 August 2022

Closing Date

Sunday 04 September 2022
VALUES AND COMMITMENT
At Northumberland Hills Hospital (NHH), our core values of Integrity, Quality, Respect, Compassion and Teamwork are at the centre of who we are and what we do. We remain committed to sustaining an experienced workforce that reflects Northumberland Hills Hospital's dedication to recognising everyone's contributions and respecting everyone's dignity, unique experience, and potential.
EQUITY AND ACCESSIBILITY STATEMENT
Northumberland Hills Hospital remains respectful of all protected rights, in line with the grounds laid out by the Ontario Human Rights Code (OHRC) and the Accessibility for Ontarians with Disabilities Act (AODA). As such, we welcome applications from all qualified applicants and interests from racialized persons/persons of colour, Indigenous People of North America, women, persons with disabilities, LGBTQ2S+ persons, and others who may contribute to the further diversification of ideas.
We strive to make our entire hiring process as accessible as possible and provide accommodations as required for applicants if needed. For any hiring related accommodation needs and/or requests please email us via careers@nhh.ca
LOCATION
Located approximately 100 kilometres east of Toronto, NHH is a vibrant community hospital delivering a broad range of acute, post-acute, outpatient and diagnostic services. Directly serving a growing population of more than 60,000 residents spread across a mix of urban and rural settings, NHH directly employs approximately 750 people and relies on the additional support provided by a highly engaged and supportive network of physicians, midwives and volunteers.
ROLE OVERVIEW
Reporting to the Vice President, Integrated Care, the Clinical Services Director, in collaboration with the Department Medical Chief(s), provides the vision, strategic direction, leadership and operational management support for all aspects of the portfolio in alignment with Northumberland Hills Hospital's (NHH) mission, vision, values and strategic direction.
The Clinical Services Director provides visible administrative leadership and demonstrates responsibility, accountability, and commitment to the development of a work environment that exemplifies interprofessional and ethical practice; professional autonomous decision making; empowerment; integrative thinking; appreciative inquiry; a shared governance philosophy; and positive recognition through the support of professional development and continuing education opportunities for the program.
In addition to their overall accountability for the portfolio, the Clinical Services Director has strategic and operational accountability for the identification, development, implementation, and evaluation of approved patient care services/programs that meet the evolving needs of the community and actively builds strategic partnerships with key internal and external stakeholders to establish integrated patient care processes that support the patient through their full continuum of care. The Clinical Services Director represents the hospital on all regional working groups and committees including, but not limited to, the Regional Cancer Care and Dialysis oversight committees.
As an integral part of this role, the Clinical Services Director works collaboratively with the Senior Leadership Team, the CNE, all members of the Patient Services team, the Director Quality and Safety, all members of the NHH leadership team and departments throughout NHH to ensure the strategic and operational efficiency of the Program..
QUALIFICATIONS/REQUIREMENTS
The successful applicant will possess:
Master's level education in Health Administration or related field (or actively pursuing).
Baccalaureate degree in nursing or other health related field and current registration in good standing with the CNO (or other professional college).
A minimum of 5-7 years recent management/leadership experience in an acute care setting.
Recent clinical/leadership experience in Surgical Services, Ambulatory Care, Cancer Care, Dialysis, Pharmacy and/or Obstetrical programs.
Evidence of effective communication, and conflict resolution skills with the ability to develop positive working relationships with all stakeholders promoting collective problem-solving approaches.
Demonstrated commitment to leading edge interprofessional practice standards with knowledge and commitment to a shared governance philosophy and practice.
Excellent interpersonal skills with a strong orientation to team development, mentorship, and staff empowerment.
Proven leadership/management skills including strong financial, human resource, quality and change management, proven program planning, development, evaluation, and utilization experience.
Experience and thorough understanding of the benefits of integrated clinical pathways and experience with creating integrated patient pathways.
Demonstrated ability to work independently and be self-directed.
Demonstrates a professional and respectful attitude to patients, public, volunteers and colleagues and fosters good public relations and effective working relationships.
Ability to respond to many simultaneous/competing demands from patients, families, staff, physicians, and other programs and departments.
Proficient with computer databases, spreadsheets, MS Office, and other electronic healthcare software.
Demonstrated compliance with all Occupational Health and Safety Legislation and Infection Prevention and Control practices.
Proven good attendance record with capabilities of maintaining this same standard.
EMPLOYMENT REQUIREMENTS
Successful applicants are required to provide a satisfactory vulnerable sector criminal reference check, that was complete less than one year from the date of hire. This requirement must be met within the first sixty (60) days of employment.
Additionally to the above, successful applicants are also required to complete the Health Care Worker Health review process which includes providing an up-to-date immunization record to ensure compliance with the Ontario Hospital Association Communicable Diseases Surveillance Protocols within the first thirty (30) days of employment. Northumberland Hills Hospital operates a mandatory COVID-19 vaccination policy for all staff.
Due to the ongoing pandemic, Northumberland Hills Hospital may choose to conduct parts/all the hiring process virtually. The successful incumbent should expect the role to be in person however a hybrid working arrangement may also be considered subject to operational needs. Furthermore, we are a scent-free environment. When attending the hospital kindly refrain from wearing strongly scented fragrances. While we thank all those that express interest in this exciting position; kindly note that due to high volumes of interests, only those selected for an interview will be contacted.